At U.S. Bellows, safety is extremely important to us. We place a great deal of importance on the safety of our employees and our visitors.
We are committed to maintaining a safe environment for our workers. Together, we can eliminate unsafe situations and strive for an accident-free workplace on a daily basis.
Everyone who has agreed to work for U.S. Bellows implicitly agrees to:
• Follow safety rules and procedures exactly, and ask questions if the job is not understood
• Be responsible for his/her own safety and the safety of other employees.
• Report all injuries/incidents to the supervisor or safety within 24 hours no matter how minor.
• Regard safety as an important part of getting your job done.
All new employees must undergo pre-employment drug screenings and attend safety classes before commencing with work. Continuous OSHA Compliant safety education including lock-out tag-out training, fall protection training, and MSDS training is mandatory for shop employees.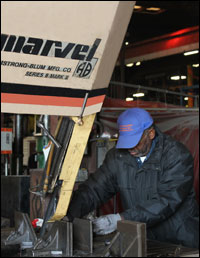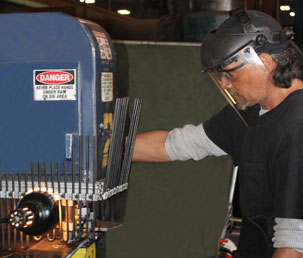 Shop Employees at U.S. Bellows Operating Machinery with OSHA Compliant Safety Guards
Continuous Improvement
Since 2006, we have increased our safety staff from two to five people. With over 35 years of combined safety experience, our safety professionals are prepared to continuously improve and further solidify our efforts and dedication to safety.
At U.S. Bellows, we know that all injuries can be prevented. That's why we hold weekly safety tip meetings and monthly supervisor safety meetings to ensure that all employees are reminded often of the high value that we place on workplace safety as well as their responsibility of contributing to the success of safety in our company.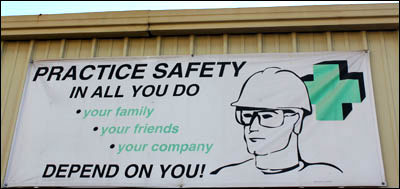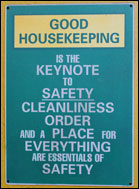 Some of the Safety Signs at U.S. Bellows