Engineering and design at U.S. Bellows, Inc. are done per EJMA (Expansion Joint Manufacturers Association) standards.
U.S. Bellows has been an EJMA member since 2002 with representation on both the technical and management committees. Currently, our pipe expansion joints are being designed and manufactured per the 9th edition of the EJMA Standards.
The photo below includes U.S. Bellows employees that are currently active members of the EJMA technical committee.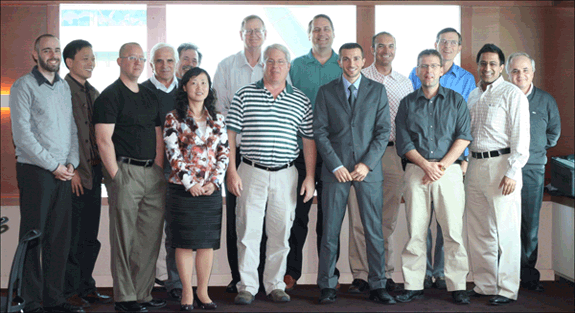 EJMA Technical Committee – Barcelona 2009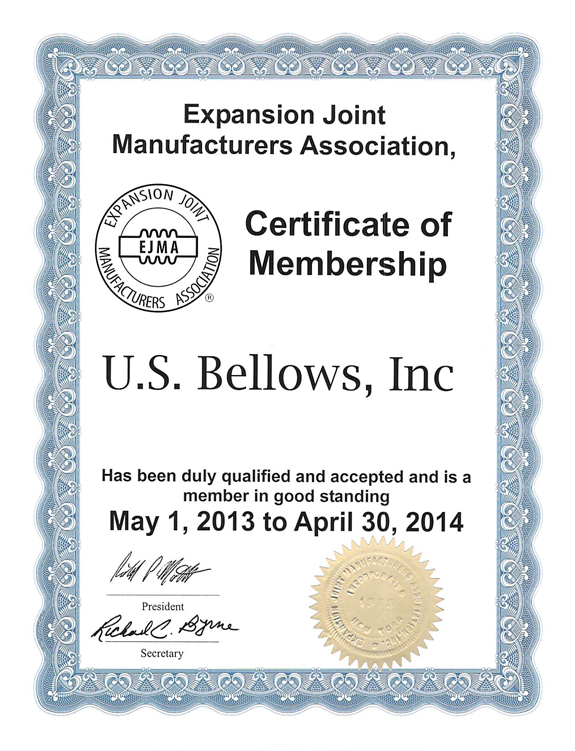 U.S. Bellows Certification of Membership to EJMA